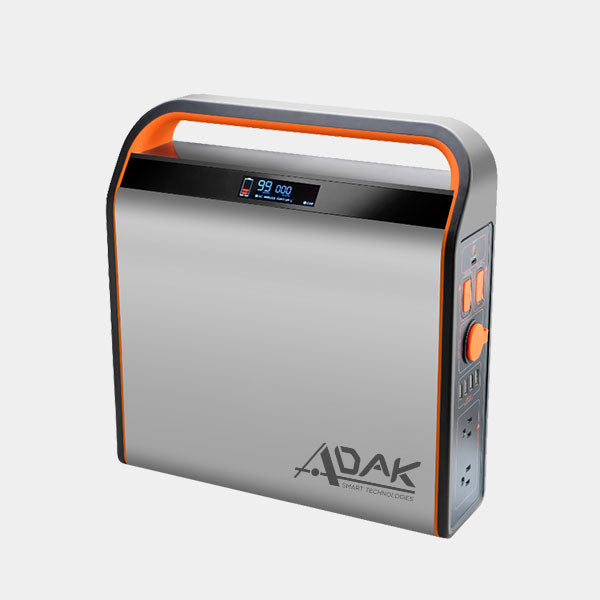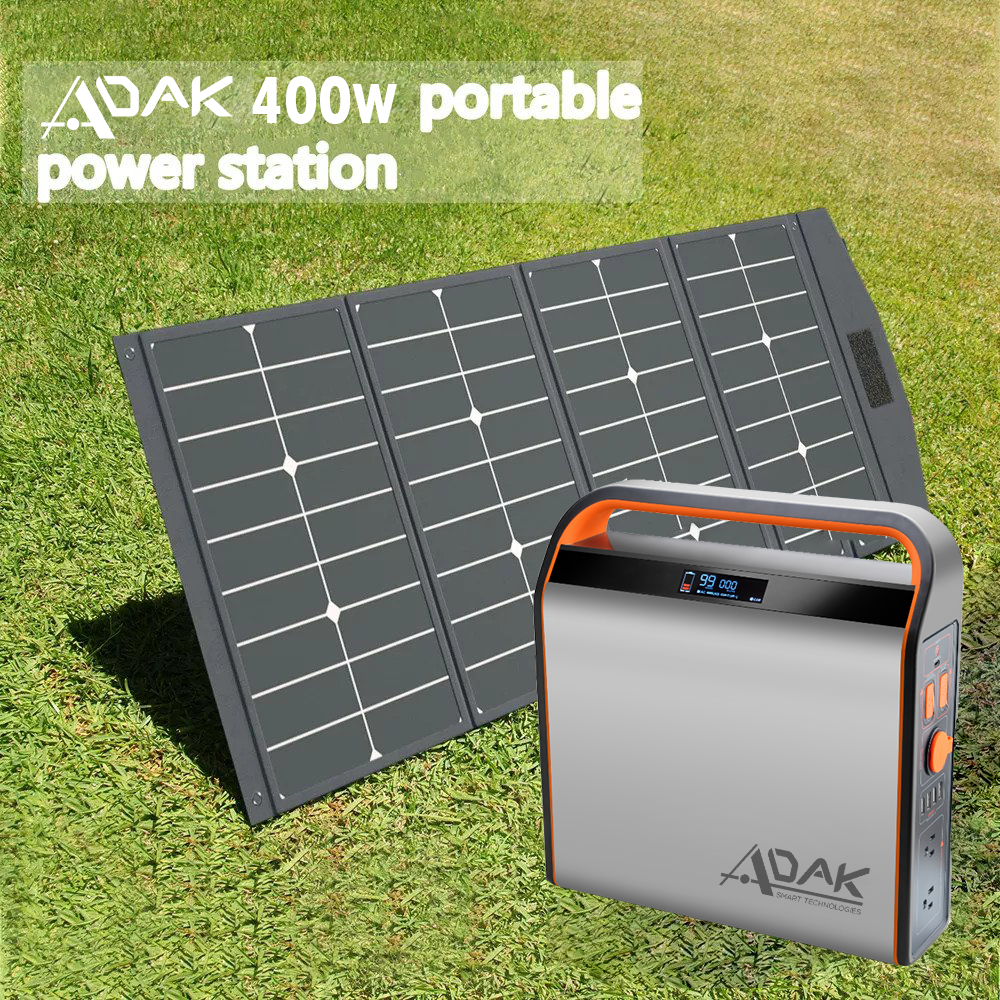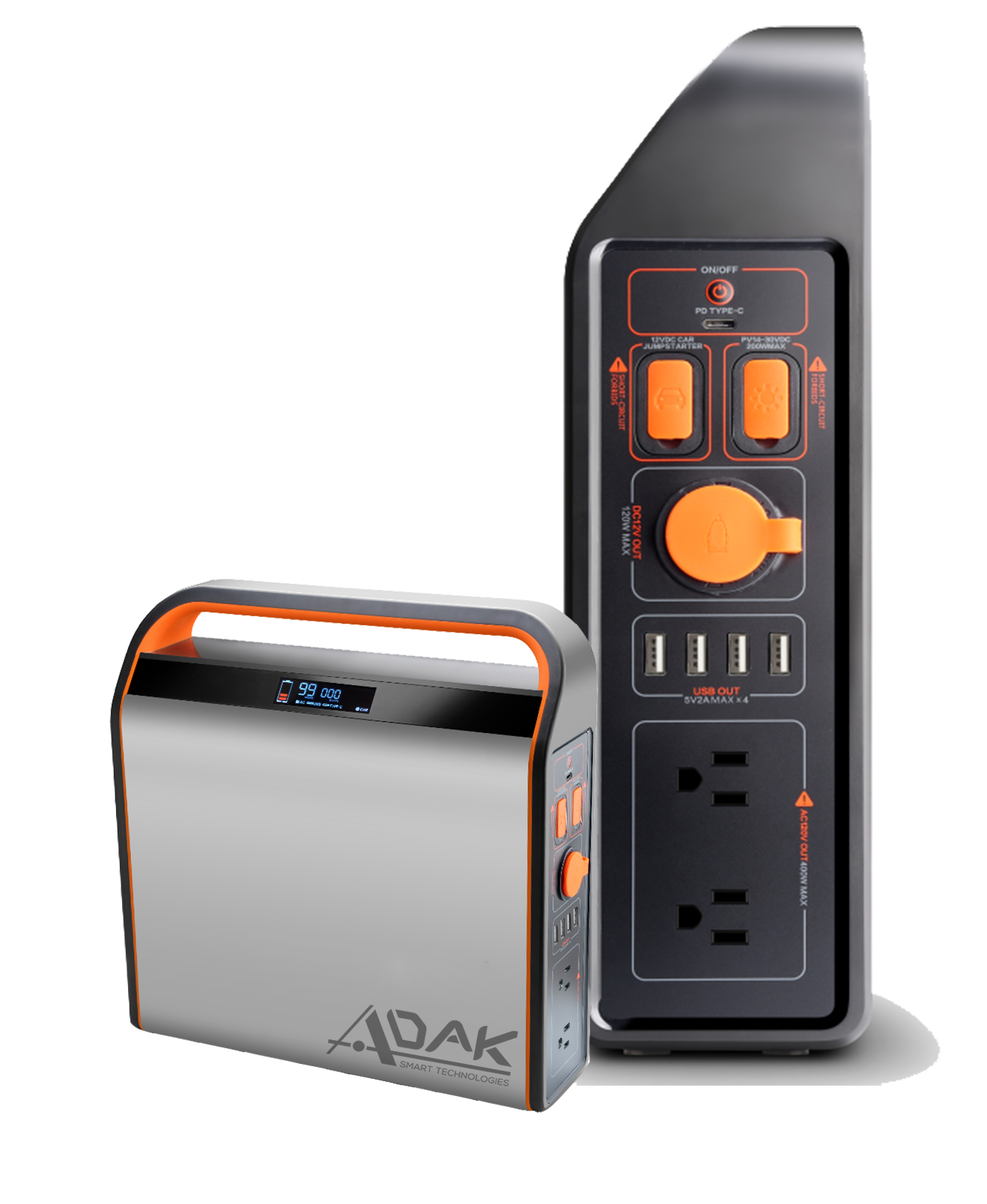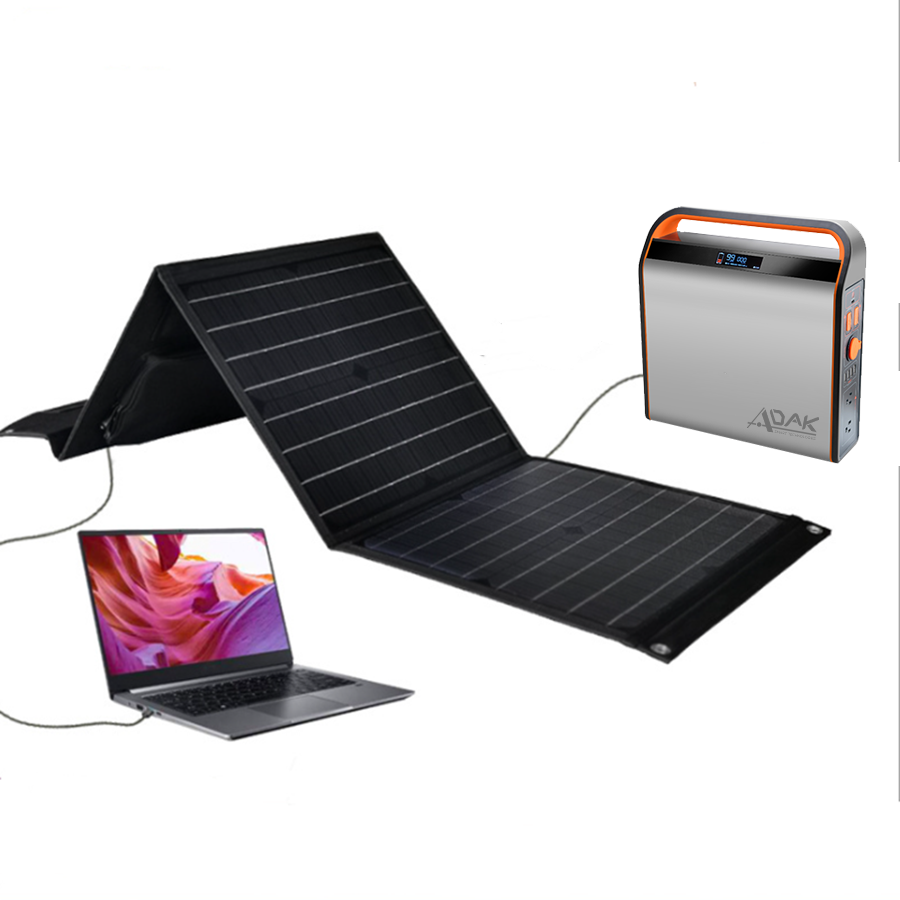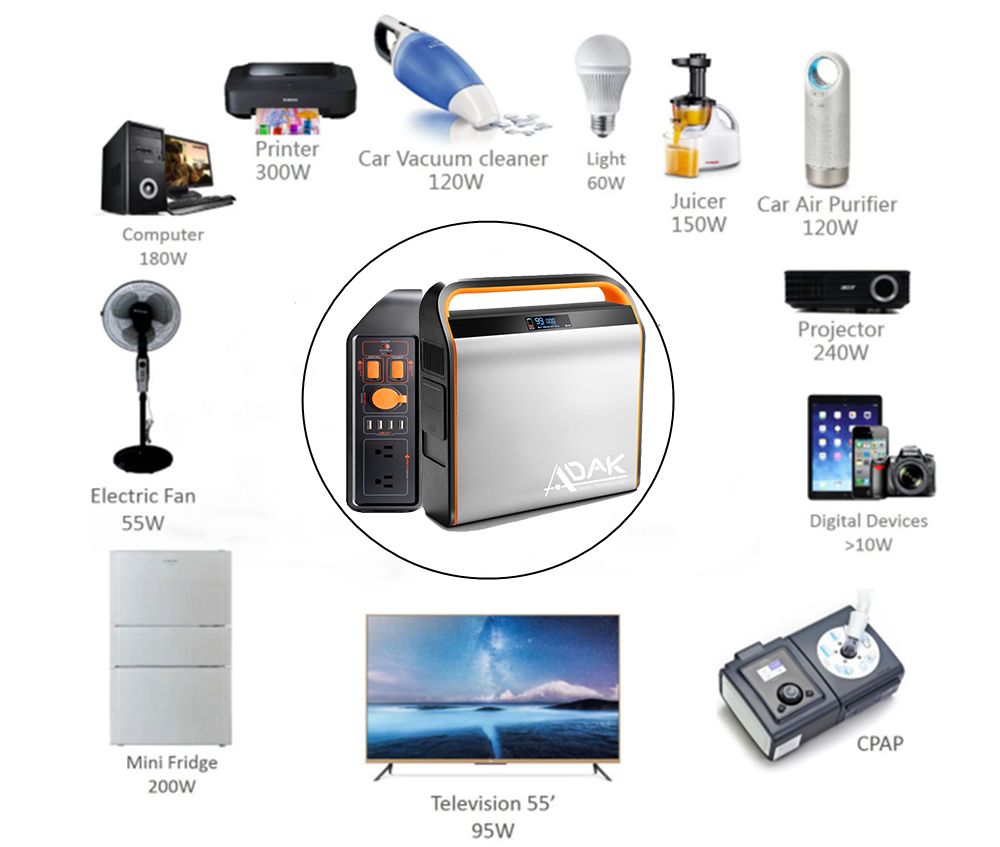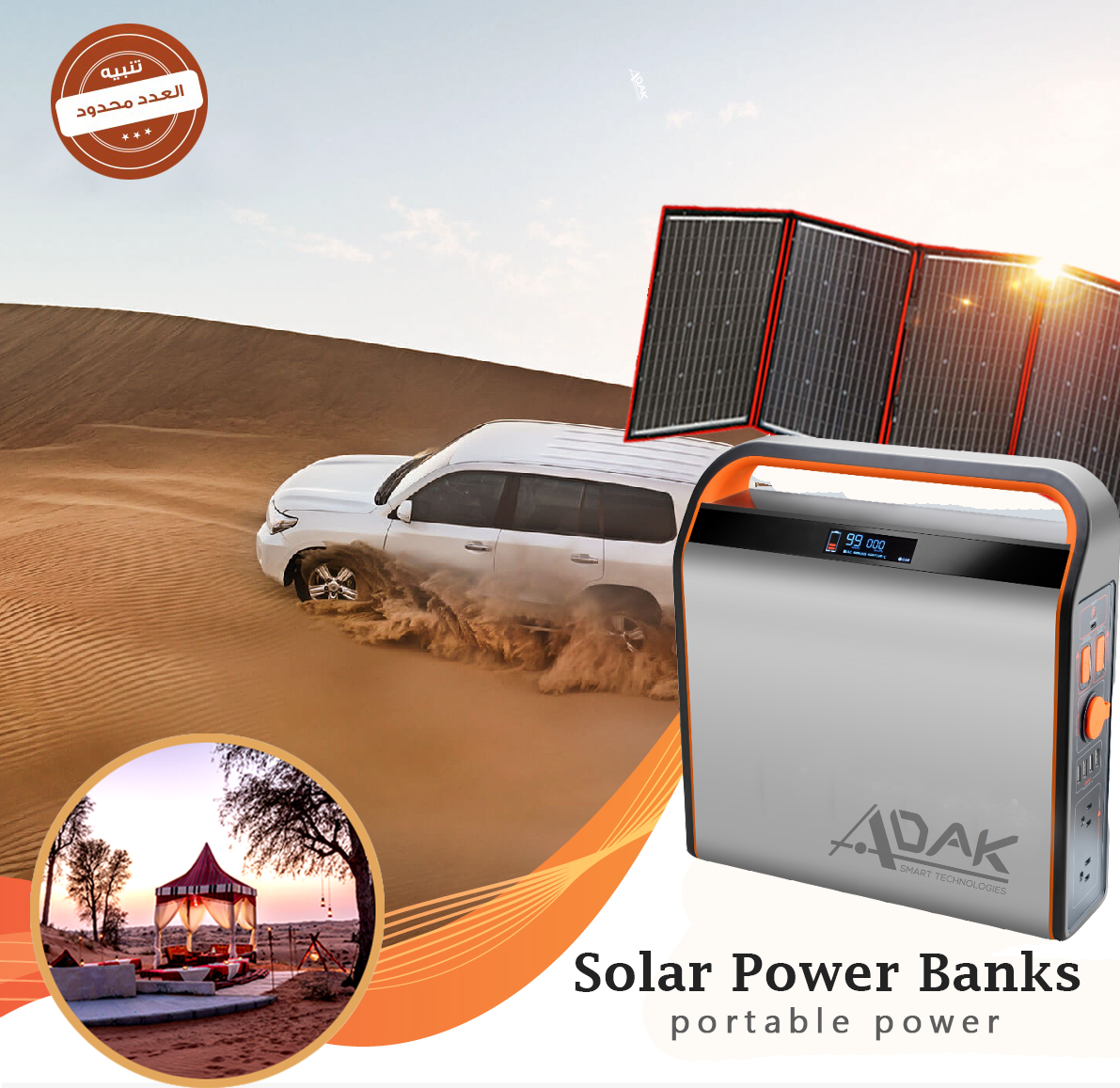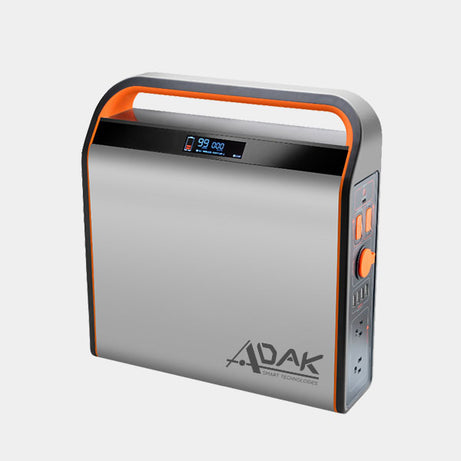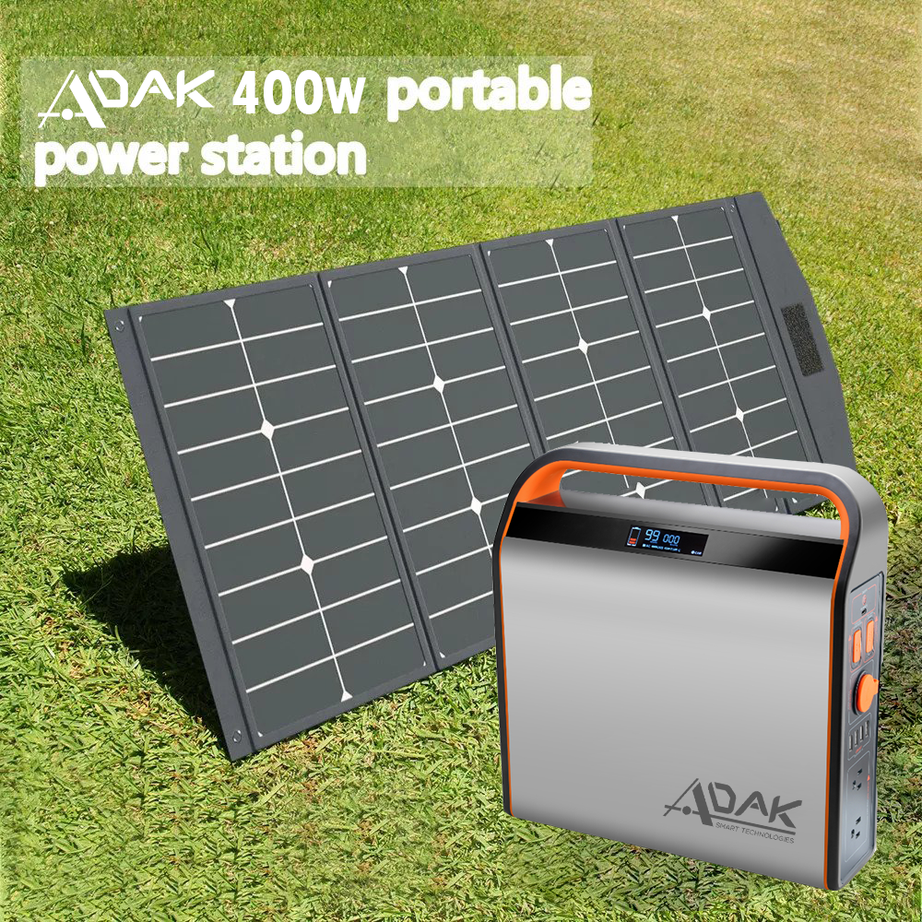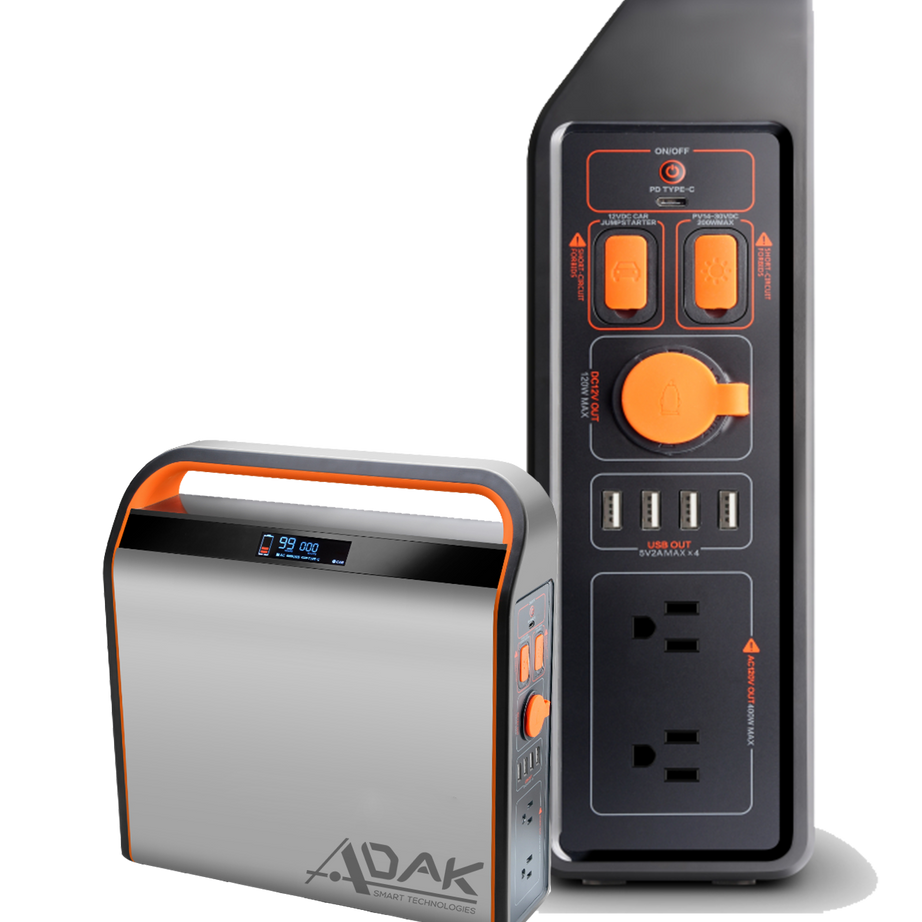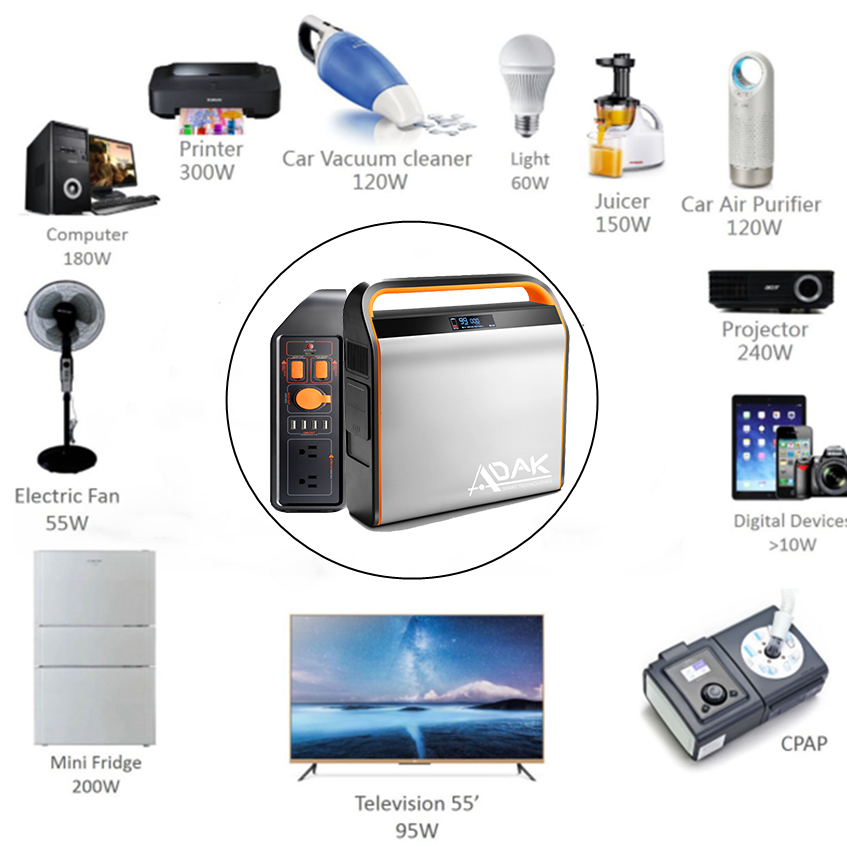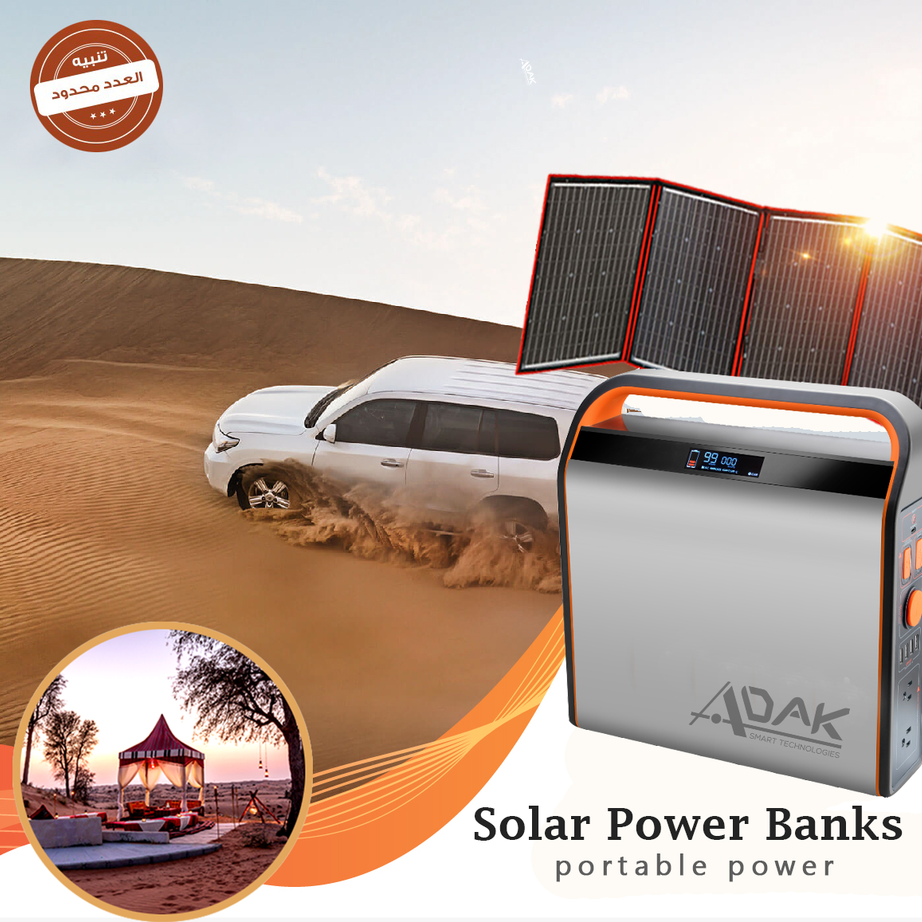 Enlarge photo
ADAK™ Solar Power Station: Your Essential Camping Energy Solution
Tax included.
Shipping
calculated at checkout.
Share
Portable Solar Generators are probably one of the handiest devices for RV & tent campers. 
If you're in the market for a small, yet powerful, quiet backup power source, look no further. 
We've got the best portable solar generator for you here:
Specifications:
SW-LED Lights
Lithium Battery11.1V (41.6Ah)
Inverter: 400W
5.3 KG
Can be full charge in 3 hours when the sunlight is sufficient
Can supply electricity while charging
5V 2A standard USB output interface
Type-C interface
Digital Status Display
Car Jumper
Packaging:
Single package size: 26X26.4X9 cm
Single gross weight: 5kg
Without solar panel
How Do Portable Solar Generator Work?
Portable solar generators are actually high-capacity batteries, usually lithium.
Solar generators are quiet – they don't have an engine or run off of fuel combustion.
These portable generators generate electricity from the sun using solar panels and store it in the battery until use.
They can be charged with solar panels that plug directly into the device. Some can even be charged by your car when it's running, or by plugging into a regular power outlet.