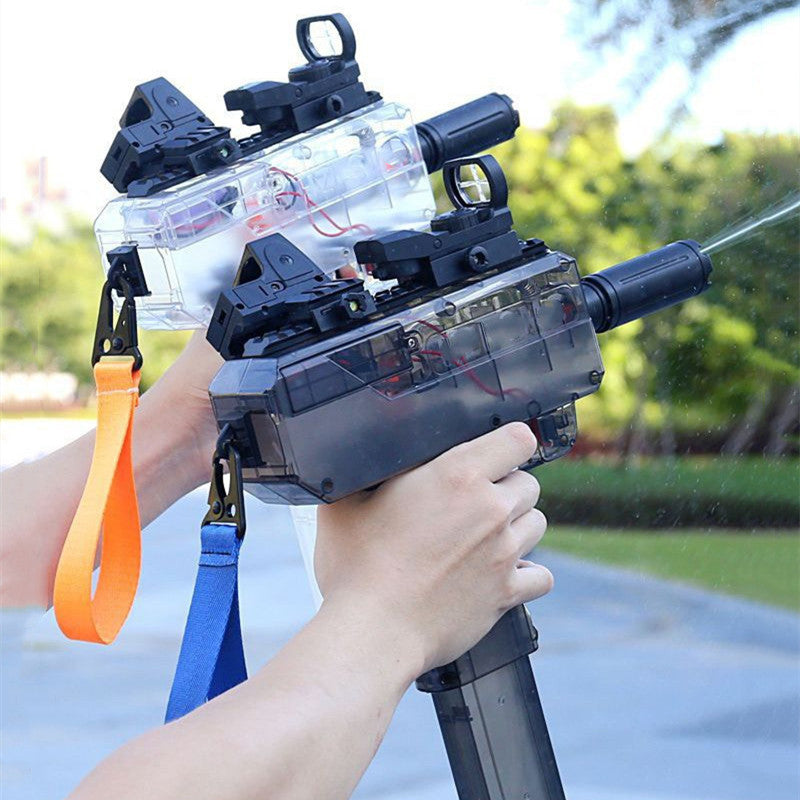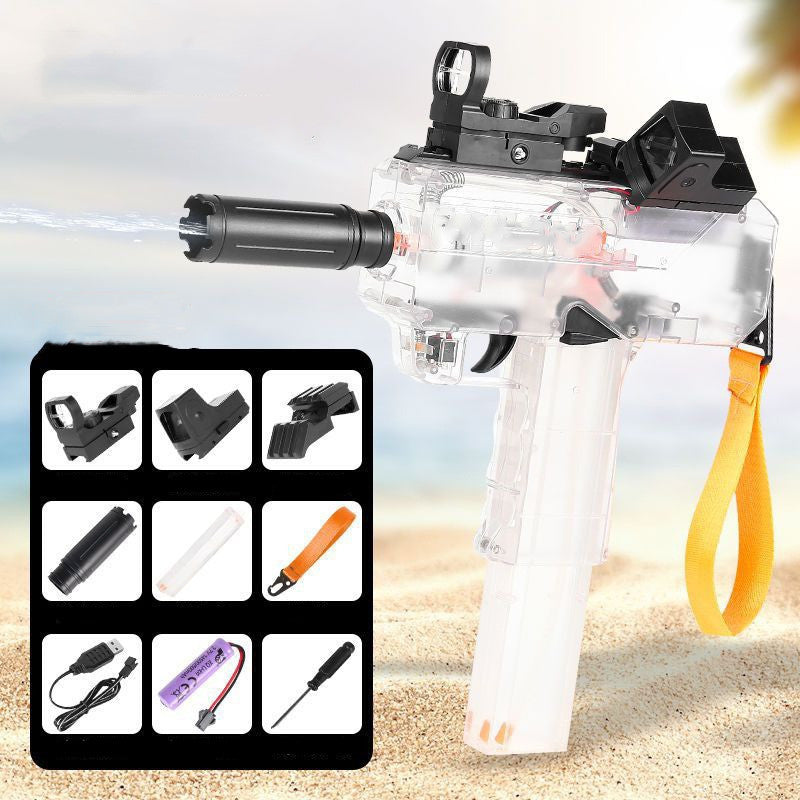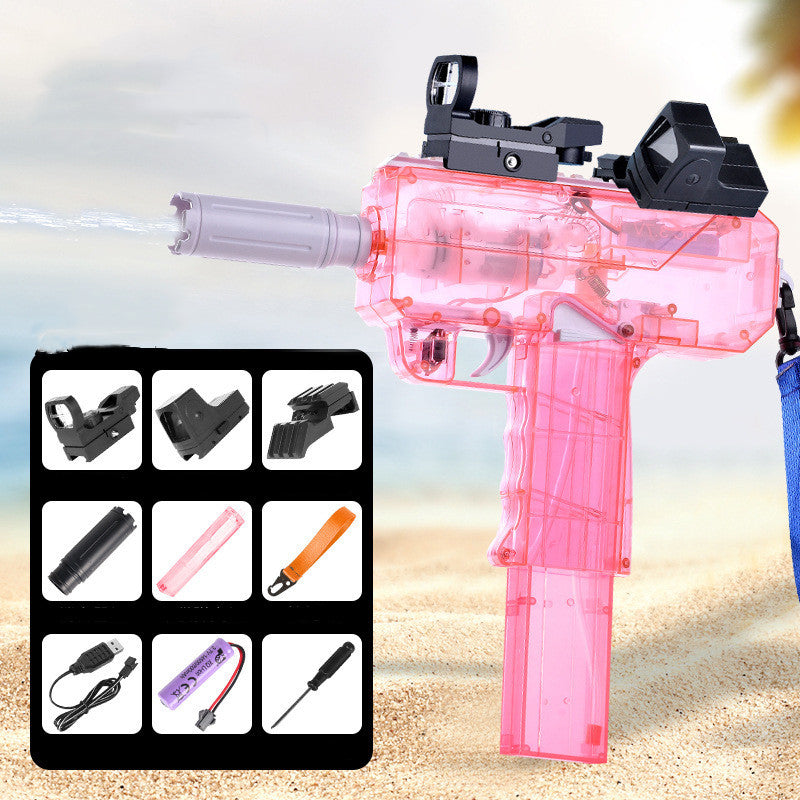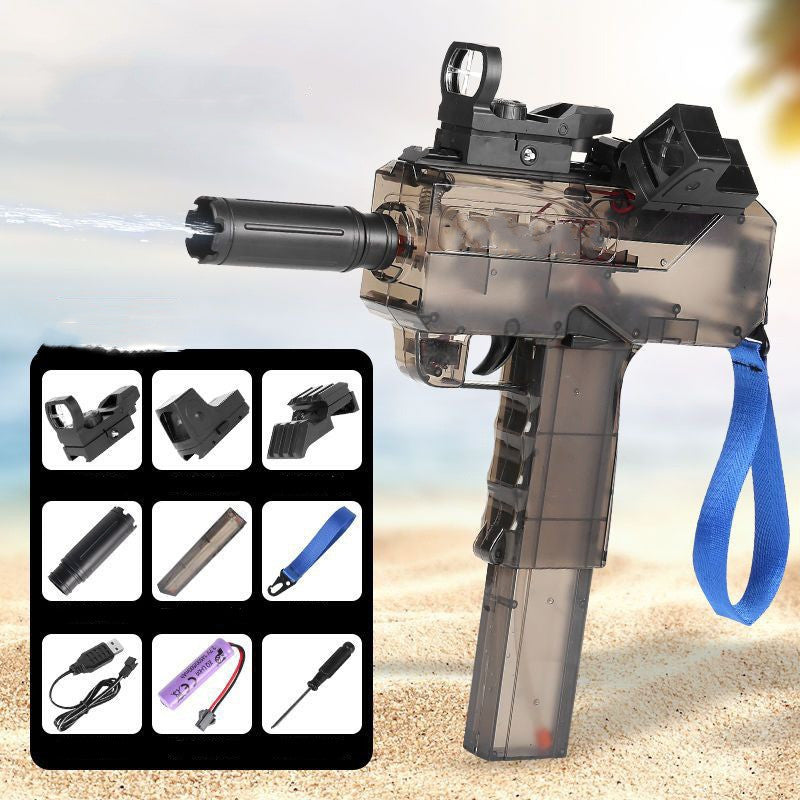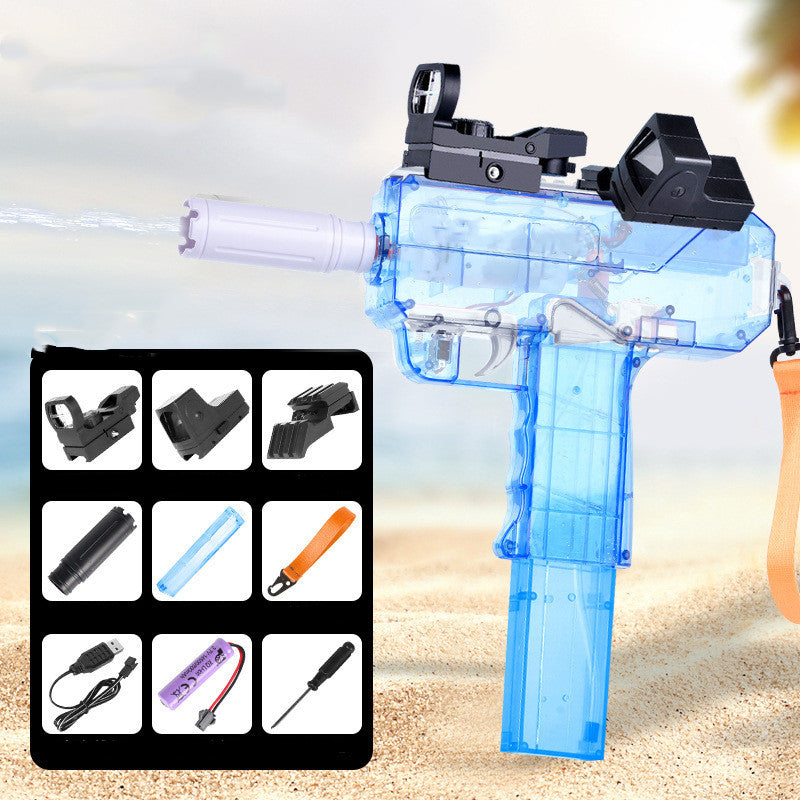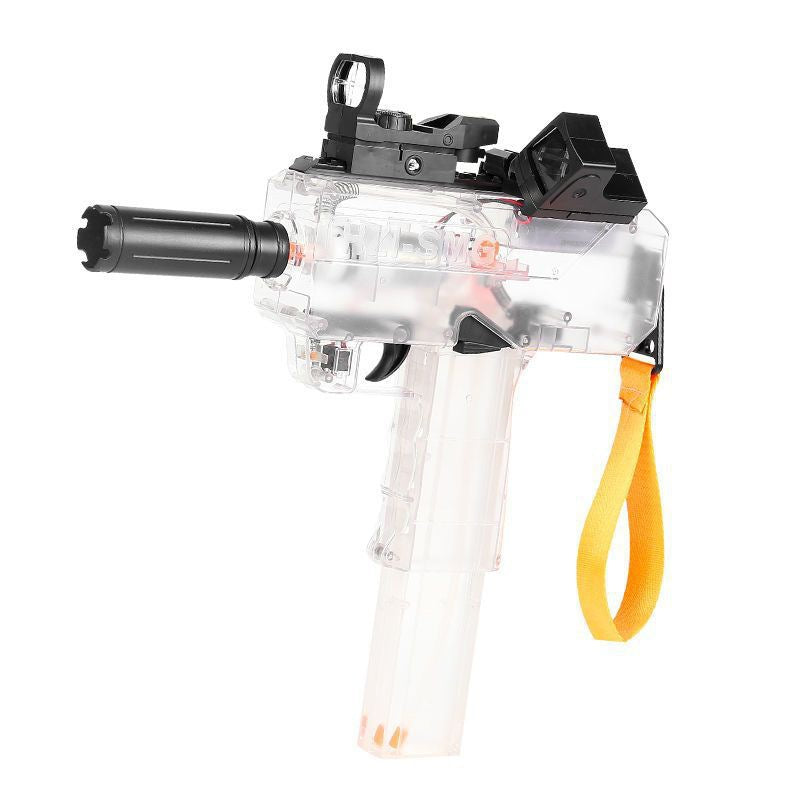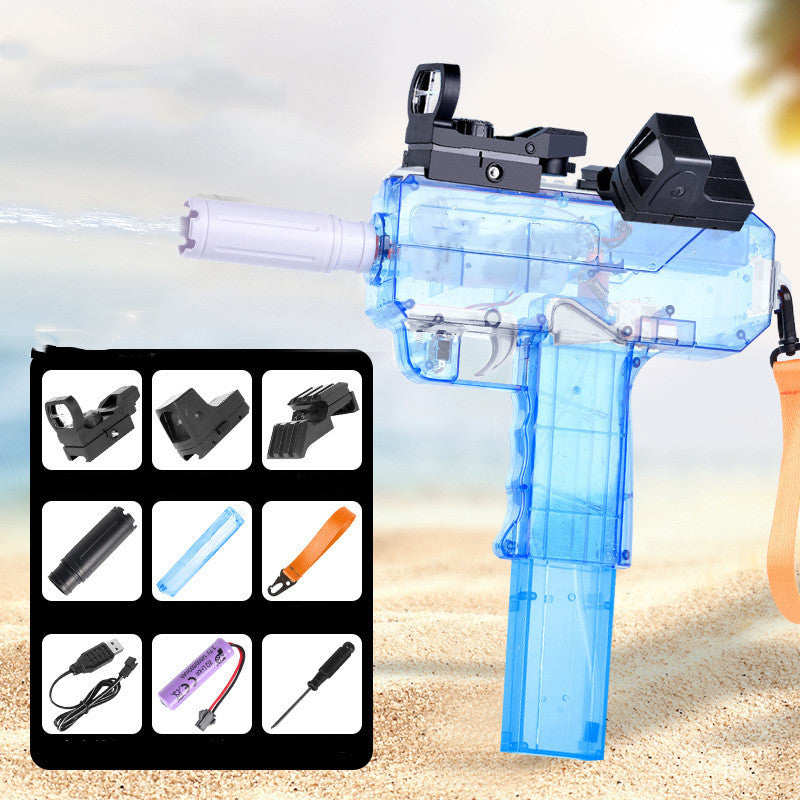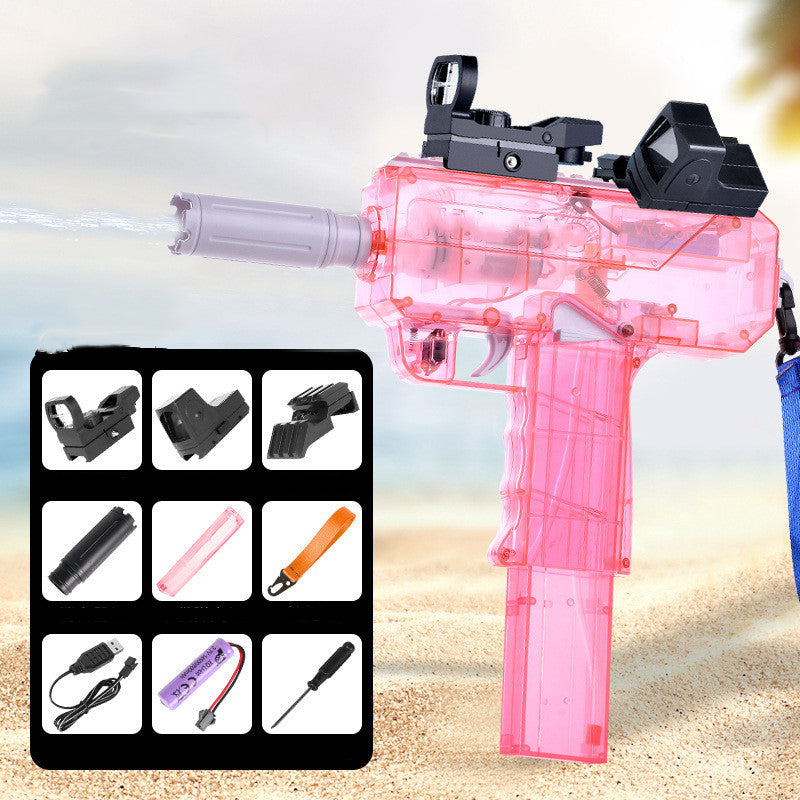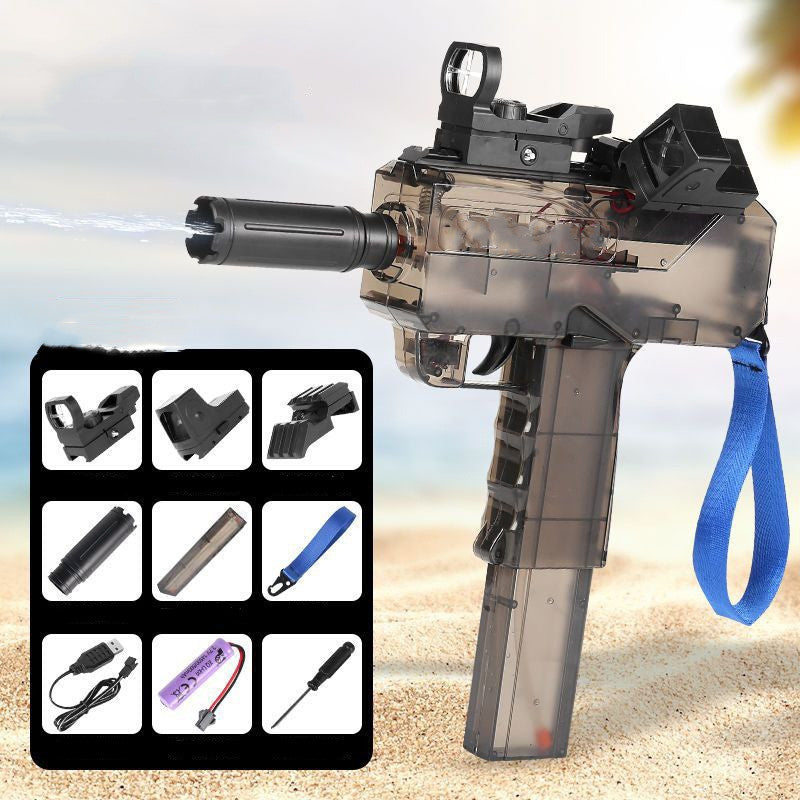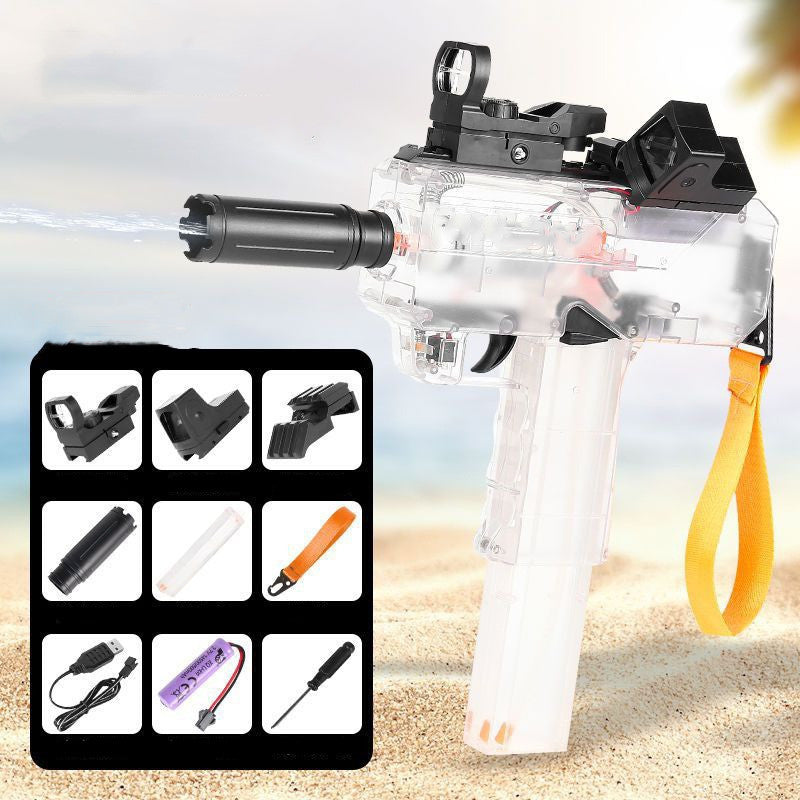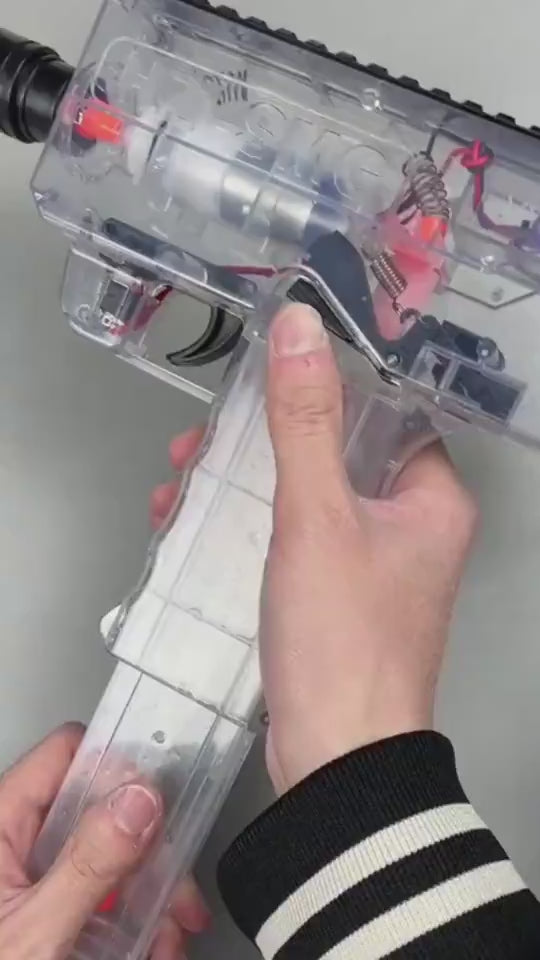 Aquatic Uzi Adventure Blaster: Unleash Endless Water Fun with Our High-Powered Fully Automatic Water Toy!
Tax included.
Shipping
calculated at checkout.
Share
Say goodbye to manual water guns with our cutting-edge Rechargeable Electric Water Gun. This water-spraying marvel is here to transform your outdoor fun with a range of exciting 
features:
Hassle-Free Water Blasting with Rechargeable Battery: Bid farewell to the days of tedious trigger-pulling and constant battery replacements. 
Our electric water gun comes equipped with a rechargeable battery, ensuring non-stop water-blasting action.
Product Highlights:
Material: Sturdy plastic construction for lasting fun.
Function: Fully automatic water spray with a rechargeable battery.
Skills Development: Encourages emotional connection, enhances visual perception, and improves grasping abilities.
Category: Water Gun - The future of water warfare!
Style: High Configuration - Get ready for the ultimate aquatic showdown.
Colors: Choose from Tan, White, Blue, and Pink to match your style.
Size:  of 32 x 10 x 33 cm 


What's Inside the Box:
Sight Glass x 1
Holoscope x 1
Connecting Rail x 1
Silencer x 1
Lower Supply Clip x 1
Hanging Rope x 1
Charging Cable x 1
Lithium Battery x 1
Screwdriver x 1
Toy Water Gun x 1
Elevate your water warfare experience with our rechargeable electric water gun—your ticket to endless fun under the sun. Get ready to drench the competition and make a splash on your next outdoor adventure!