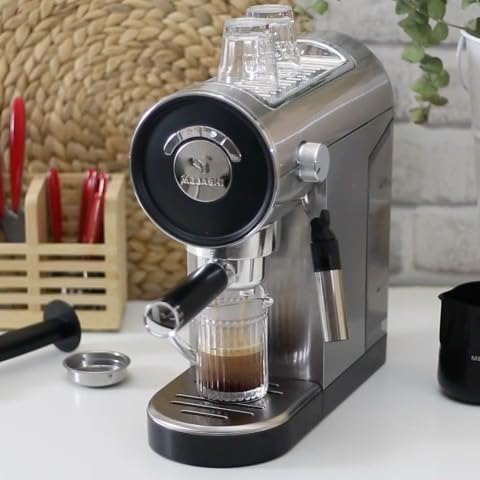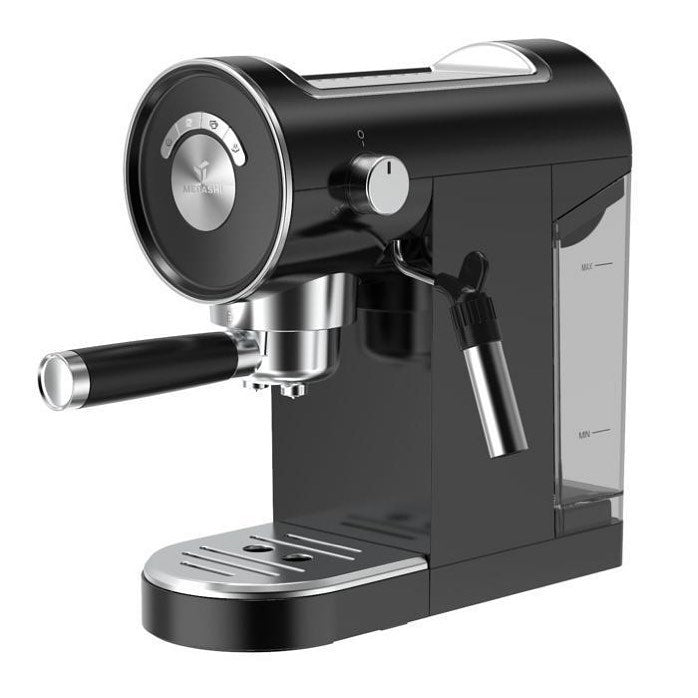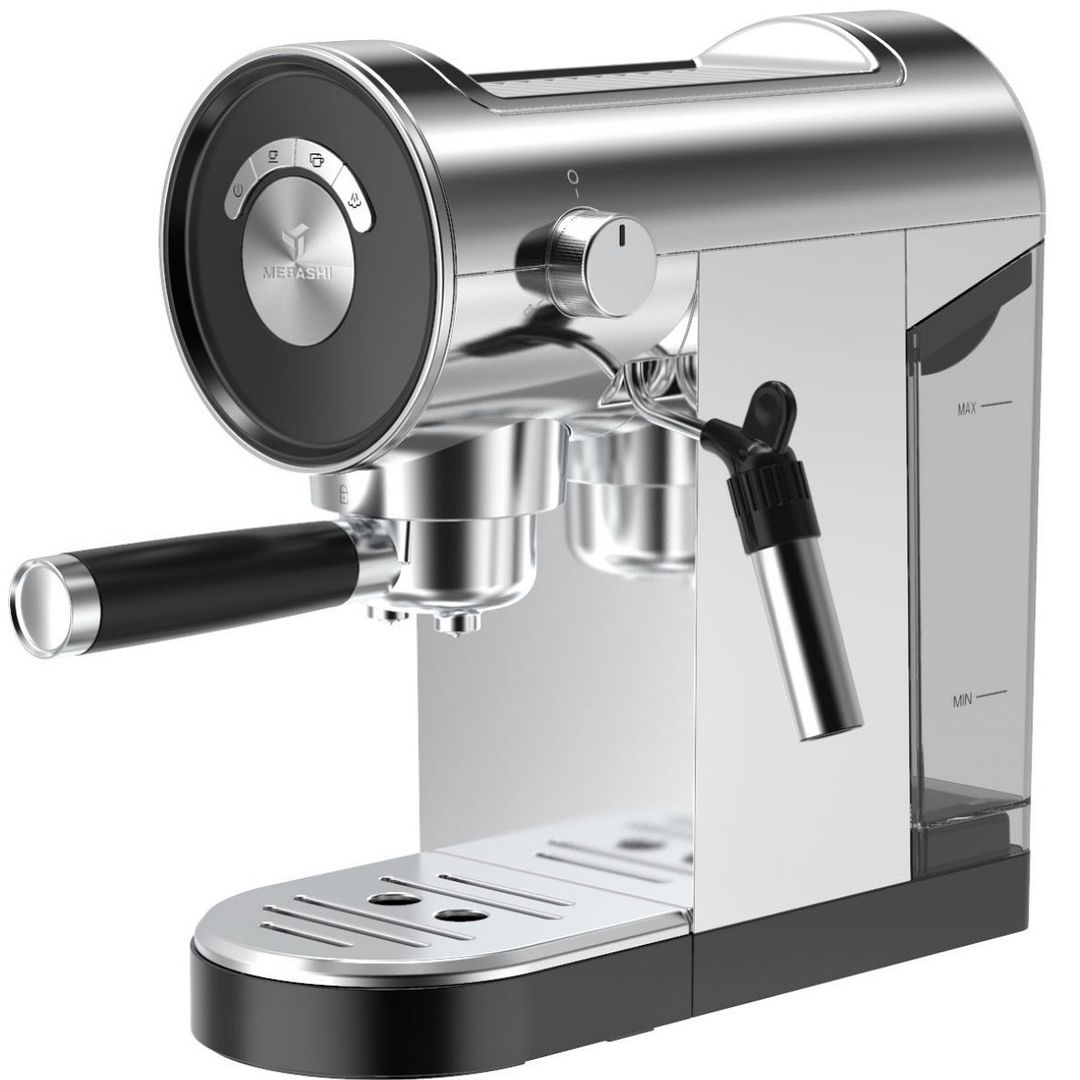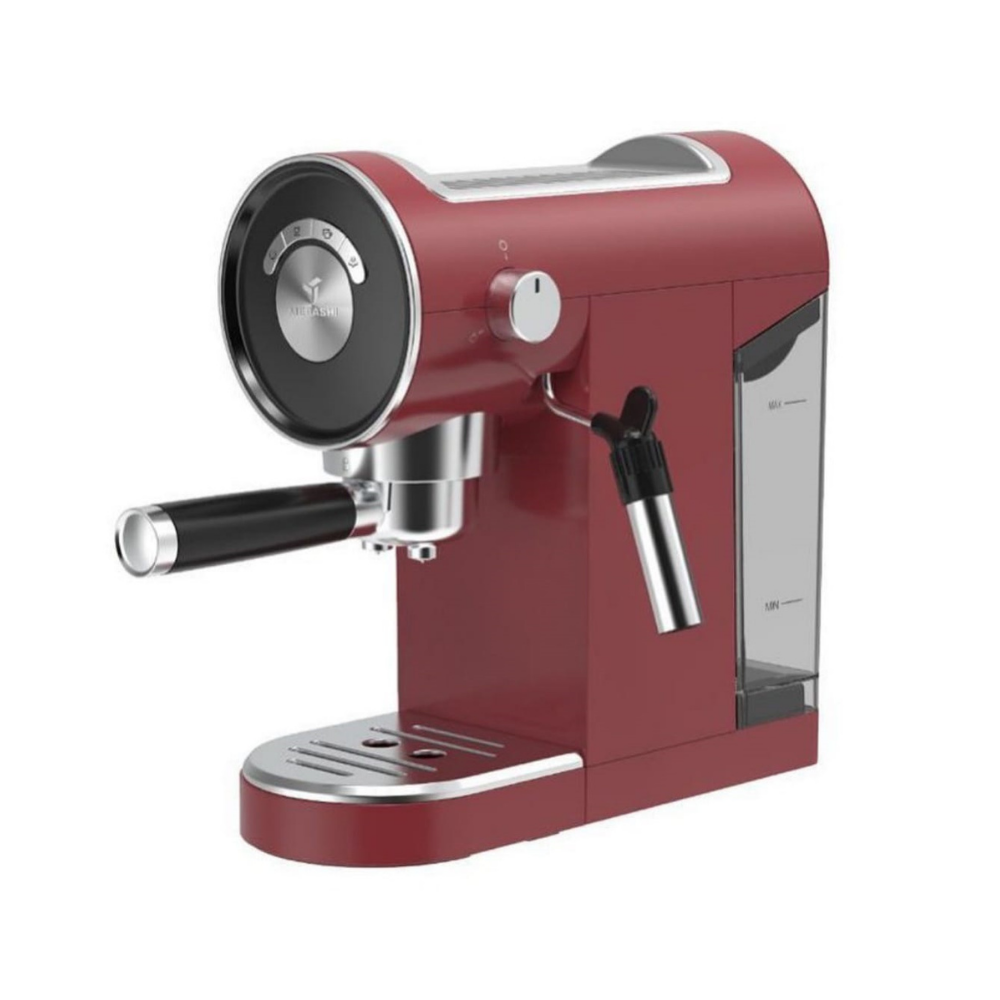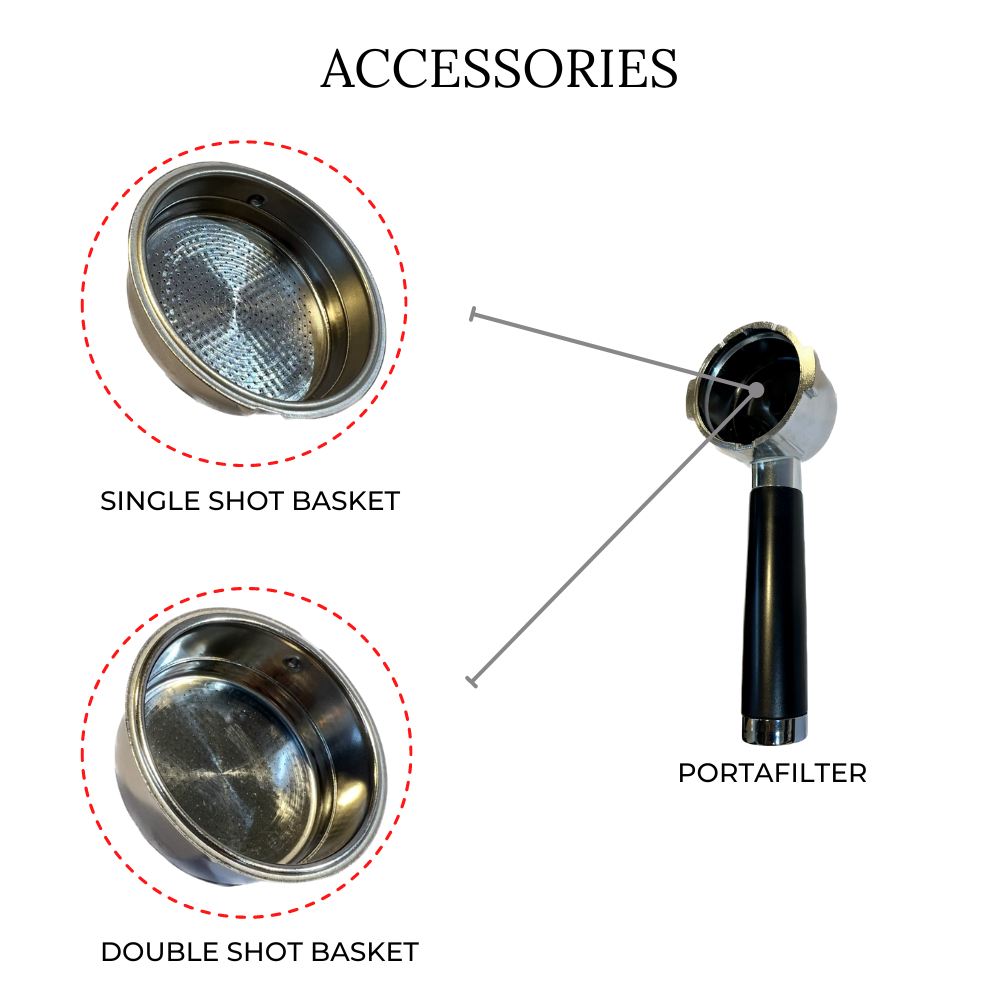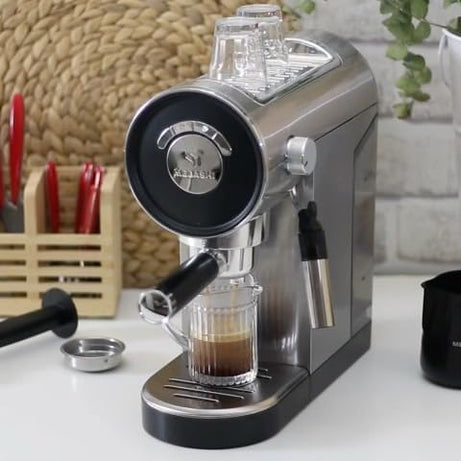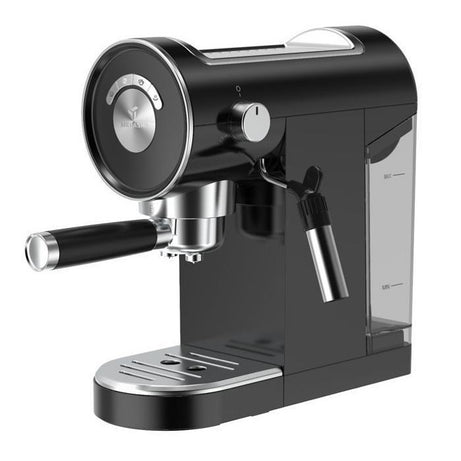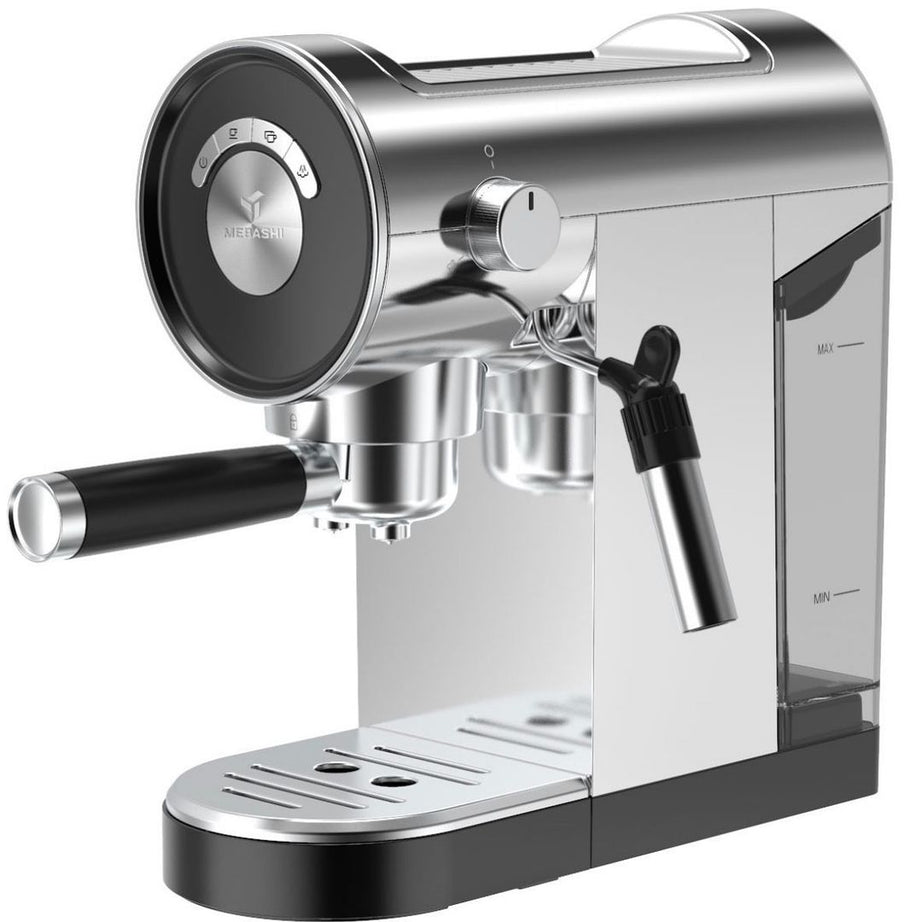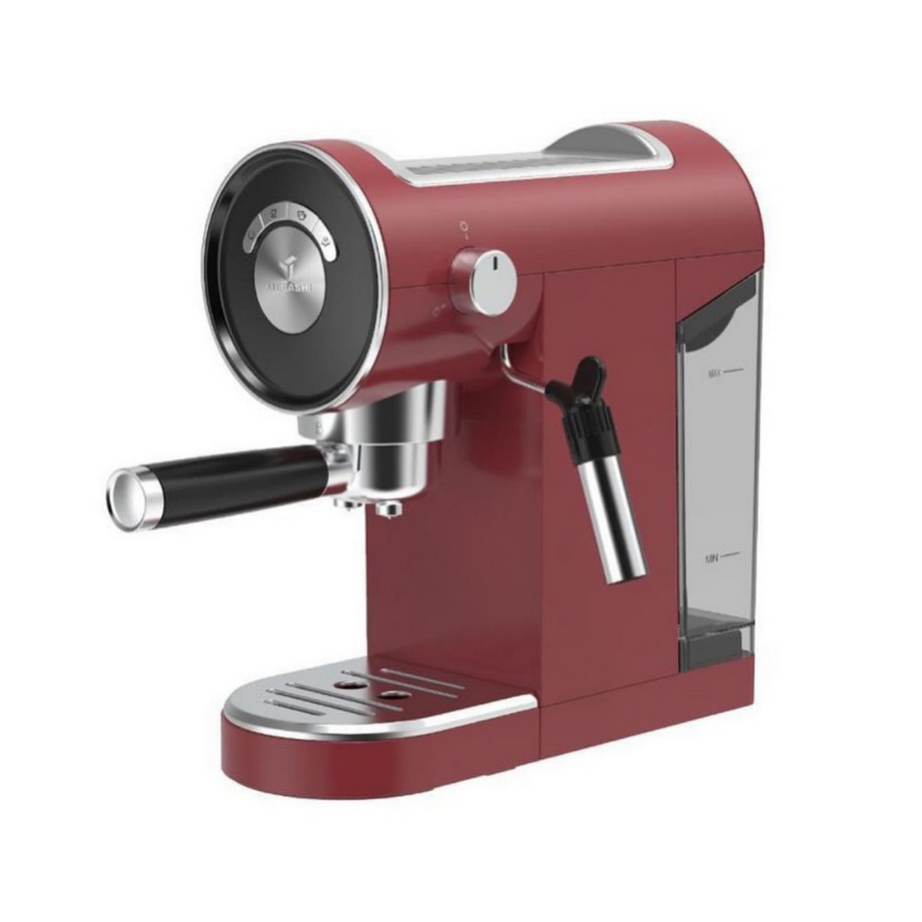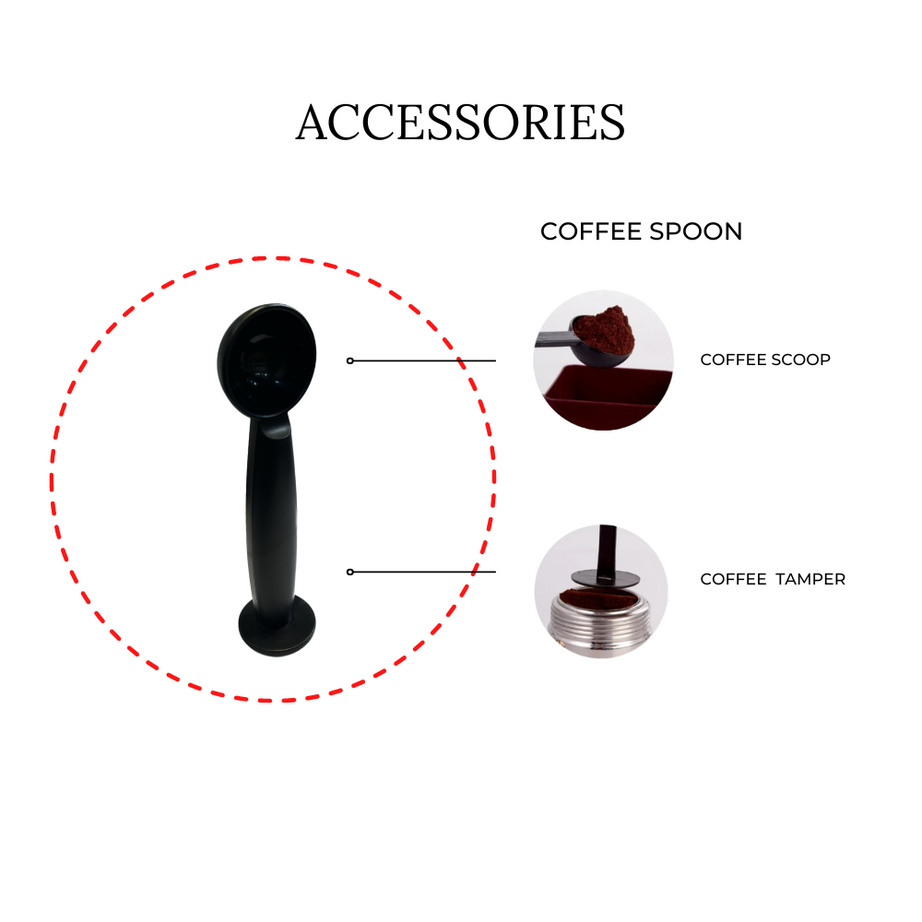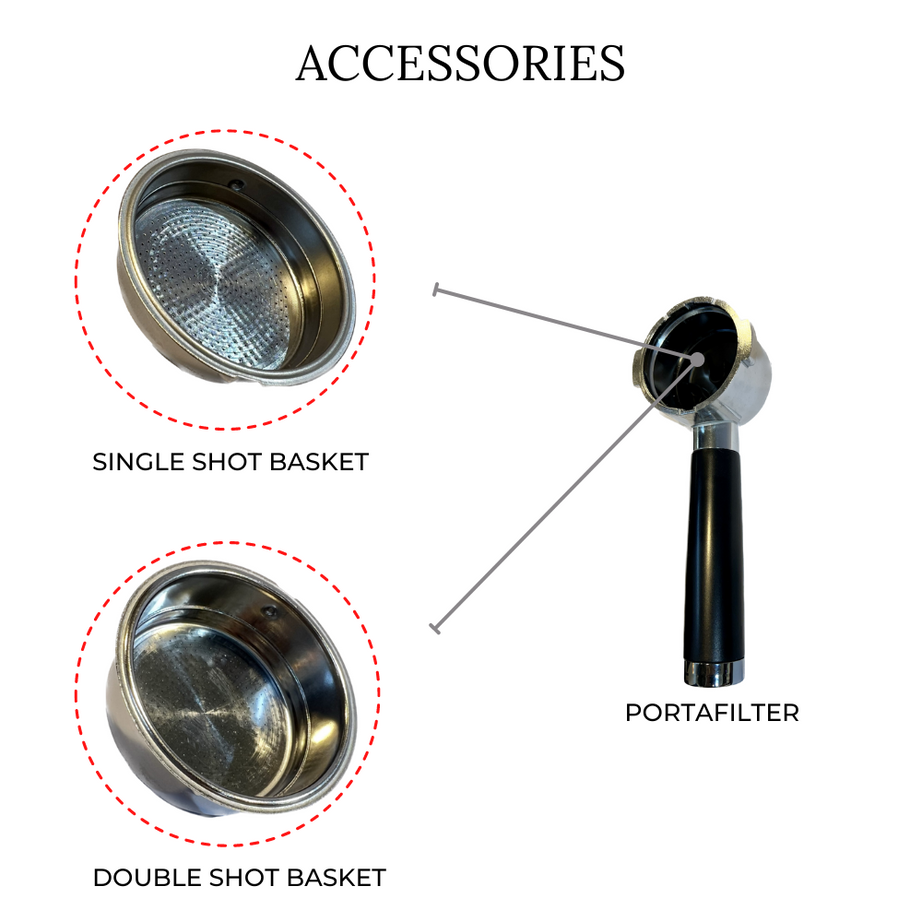 Enlarge photo
Mebashi™ Espresso Machine, With Italian Pump, 0.9L Capacity, 20 Bar Pressure
Tax included.
Shipping
calculated at checkout.
Share
Powerful Brewing: It utilizes a 20 bar pressure Italian pump, ensuring optimal extraction for lattes, cappuccinos, and espressos. The high pressure helps to extract maximum flavors from the coffee grounds, resulting in rich and flavorful beverages.

Elegant Design: The coffee maker is constructed with pure stainless steel, giving it a luxurious and stylish appearance. The sleek finish adds a touch of sophistication to any kitchen or coffee station

Pre-Brew System: The machine is equipped with a pre-brew system that moistens the coffee grounds before extraction. This helps to enhance the aroma and flavor of the coffee, ensuring a more satisfying brewing experience.